Synchroflex传动带中国官网丨GENIII红色加强无缝带丨德国Synchroflex传动带官网:动力传动带通过将动力传递到系统中的不同部件来帮助驱动变速器。 该系统通常由皮带和至少两个皮带轮组成,以传递所需的运动,通常用于汽车工业。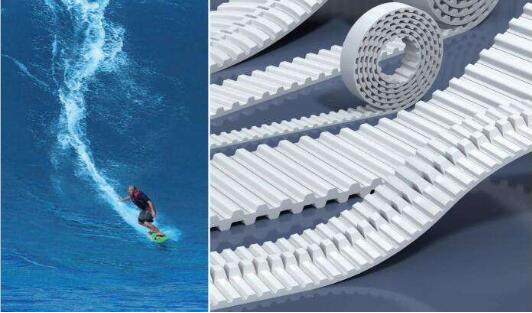 ——Always on the move for you!
Innovation is our driving force. BRECO Antriebstechnik Breher GmbH & Co. KG, as a manufacturer of BRECO and BRECOFLEX gear belts, is the world's most innovative producer in the field of polyurethane timing technology.Polyurethane resistant to friction for the belt body as well as high-strength steel cord carriers form the basis for a high-quality and functional safe product.

Resulting from years of experience with thermoplastic polyurethane, the development of BRECO and BRECOFLEX.The name BRECO has become synonymous with polyurethane2and braces worldwide. In BRECO and BRECOFLEX gear belts as well as those optimally matched to them.Dental and other components from 德国BRECO同步带.

reflect the result of theexperience that countless users have been able to gain with the products for decades.
The consistent use of only highquality raw materials and the intensive exchange of experience with our suppliers guarantee the needs of our customers Quality at a very high level Synchroflex同步带.

    @若有任何疑问和相关传动问题,请及时与技术客服联系,我们将诚心为您解答